User sessions


Events for people who use the platform
on a day-to-day basis
10 November | Glasgow

11 November | Manchester

12 November | Birmingham

17 November | Southampton

18 November | London
19 November | Aberdeen, Belfast, Norwich
The user session roadshow has been cancelled for May
but we're going to provide you with online content in place of the live events. Information on how to access this will be available closer to the time.

Registration for the November user sessions will open in mid September.
If you'd like any further information, please contact the events team, events@nucleusfinancial.com.
What are user sessions?
Nucleus user sessions are for people who use the platform on a day-to-day basis.

This is your chance to get a firsthand update on the latest news and developments from Nucleus, get training on new platform tools, test new enhancements before they go live, pick up tips on using the platform and give us your feedback. These meet-ups also give you the opportunity to meet other users and to get to know your client relations team.
We'll also be offering some pre-bookable 1:1 clinics with members of the Nucleus team. This is a great opportunity to chat through an issue or get some advice a particular area of the platform.
If you want to find out more about our user sessions, and how attending can benefit you and your firm, please contact your client relationship manager.
Rub shoulders
Meet other users of the platform from your region and exchange hints, tips and best practice.
Find out the latest
Hear about current developments from Nucleus HQ, give us feedback and get involved in testing.
Who attends?
Anyone using the platform on a day-to-day basis from administrators to paraplanners to office managers.
How often do they meet?
User sessions take place twice a year in Aberdeen, Belfast, Birmingham, Glasgow, Leeds or Manchester, London and Southampton.
How many are in each group?
Numbers vary from large groups of up to 60 in the south to smaller groups of around 20 in the north.
What happens afterwards?
After the session you're invited to join us for a drink. We'll also send you a survey so we can capture your feedback.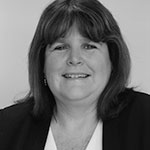 "The user sessions are a great opportunity to provide feedback, together with learning about new developments for the future. We also have the ability to interact with other users and at times can offer guidance to the less experienced users of the platform."
Sarah Rodrigues, operations manager, The Fry Group