Practice development group
Share, learn, connect with others
It can be lonely out there for small firms, that's why Nucleus created the practice development group. The idea is to create an environment that allows business owners to exchange best practice with other firms using Nucleus and maximise their desire to progress. Each group is chaired by a local practitioner, which helps to provide a detailed insight into how other practices work.
Why attend?
Meet other forward-looking advisers at the forefront of financial planning, all interested in developing their client propositions, service and technology.
What's the idea?
Each group is designed to be a useful sounding board – an open, relaxed environment where you can talk freely to others in the same situation.
Who goes?
We're not prescriptive about who joins, but those who get the most out of these groups are typically business owners and senior firm members.
How often do you meet?
Each meeting takes place quarterly across nine regions: Birmingham, Exeter, Glasgow, Leeds, Leicester, London, Manchester, Newmarket and Southampton.
How many are in each group?
We keep the groups to between 10 and 15 attendees, with no more than two people from the same firm if possible.
What happens after the meeting?
Your account manager will circulate a summary of what was discussed and a note of any individual recommendations.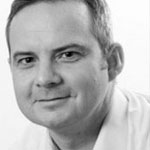 "These meetings are an excellent way to meet like-minded professionals and openly discuss the real issues we face in our business today. Importantly we also take time to share ideas and look for opportunities that can help make our businesses more successful."
Garry Hale, managing director, HK Wealth Managers