DFM due diligence: the questions to ask
With more and more advisers outsourcing their investment proposition and a significant percentage of that figure using discretionary management services, we've published a white paper, 'DFM due diligence: the questions to ask' to help you select the appropriate solutions for your clients.
As the FCA is taking a growing interest in this area, its recent legislation indicates its expectations of advisers when moving clients into new investment propositions with the array of DFM services to choose from.
If you are undertaking a DFM review, our white paper examines:
what good due diligence looks like
highlights the process to be undertaken
the questions to ask potential providers in order to ensure best possible client outcomes.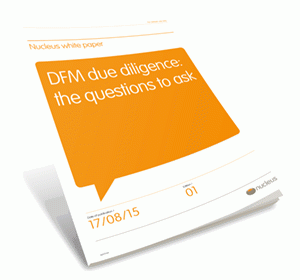 Hubspot form settings
Change the portalId and formId numbers in the code below
Portal id: 316077
Form id: a8c4386c-fc63-4046-958b-1578e768a5f2