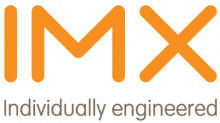 Document library
We've put all the IMX documents for you and your client here in one easy to find place. As always if you've any questions, please complete the form below or contact your regional business development director.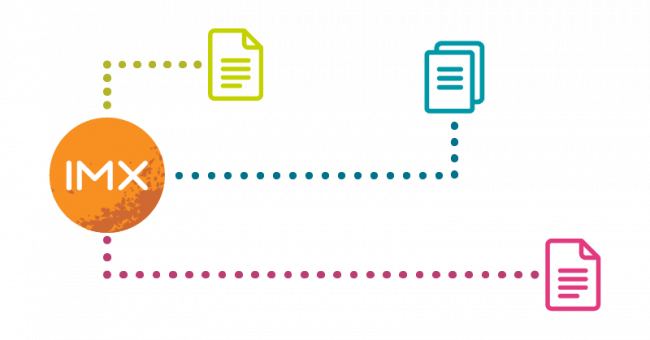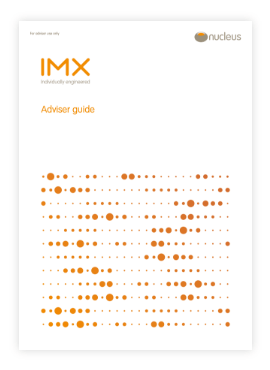 Adviser guide
In this guide, we explain what IMX is including the investment process and how the portfolios are created, the assets included, as well as the technology and governance behind IMX.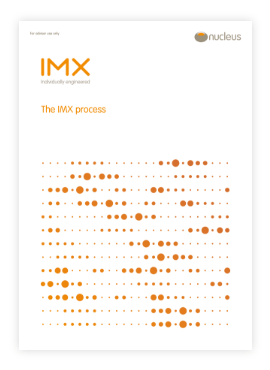 The IMX process
This guide helps you to choose the most appropriate portfolio for your client, including how to use the IMX portfolio modeller. You'll find some practical examples too.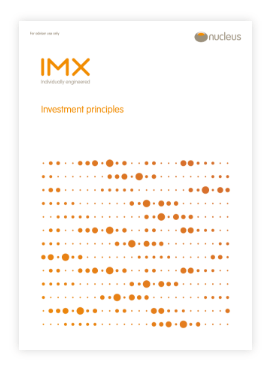 Investment principles
This document explores our investment principles, covering our investment approach and the building blocks for constructing IMX portfolios.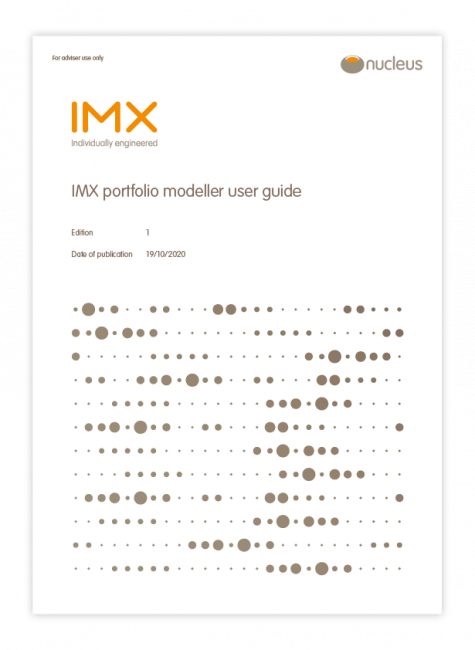 IMX portfolio modeller guide
A detailed user guide on using the IMX portfolio modeller.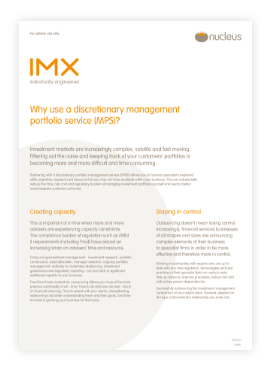 Why use a discretionary managed portfolio service?
Here we explain the benefits of using a managed portfolio service and how using IMX can improve the efficiencies of your business.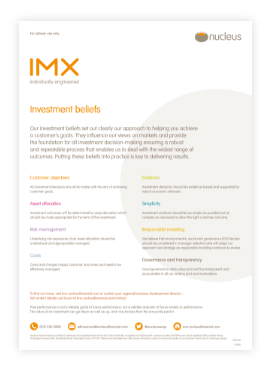 Investment beliefs
Here you'll find our clear set of investment beliefs which are the foundation for all IMX investment decision making.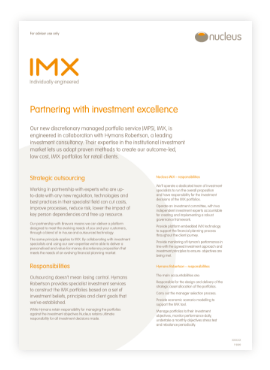 Partnering with investment excellence
This explains why IMX is engineered in collaboration with Hymans Robertson, a leading independent investment services provider.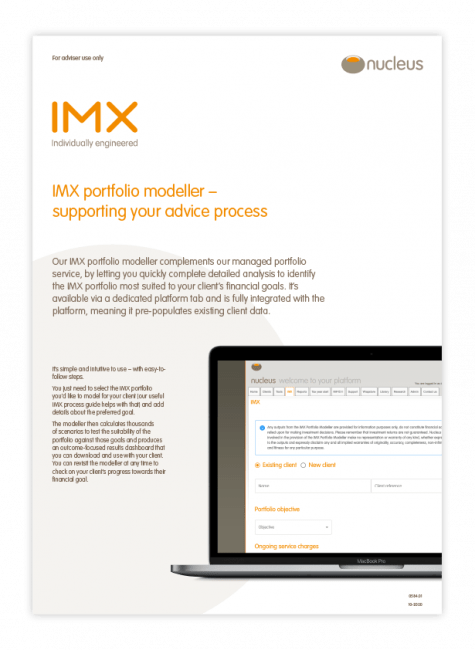 IMX portfolio modeller - supporting your advice process
This guide gives simple step by step instructions on using the IMX portfolio modeller.
Past performance is not a reliable guide to future performance. The value of an investment can go down as well as up and may be less than the amount(s) paid in.
Find out more about IMX
Hubspot form settings
Change the portalId and formId numbers in the code below
Portal id: 316077
Form id: 7771599a-52b9-4839-ab7b-f36591079117