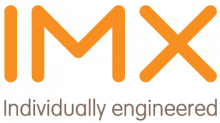 IMX portfolio factsheets
Here you'll find the latest factsheets for IMX grow and spend. These are updated quarterly and can be easily downloaded to use with your clients.
IMX scheduled rebalancing
All IMX portfolios will be reviewed for rebalancing on a quarterly basis as we believe that regularly rebalancing to the model portfolio allocation will result in improved risk adjusted returns for our clients. We also believe it will help safeguard from being overly exposed to undesired risk by maintaining the targeted asset allocation. IMX portfolios will be rebalanced through the asset allocation monitoring framework as required. Our objective is to trigger rebalances by close of business on the following dates, with trading commencing the next business day:
Past performance is not a reliable guide to future performance. The value of an investment can go down as well as up and may be less than the amount(s) paid in.
Find out more about IMX
Hubspot form settings
Change the portalId and formId numbers in the code below
Portal id: 316077
Form id: 7771599a-52b9-4839-ab7b-f36591079117