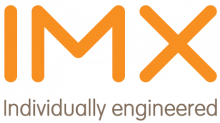 Investment principles
Our investment beliefs and governance process are the building blocks of our investment approach and the construction of the IMX portfolios.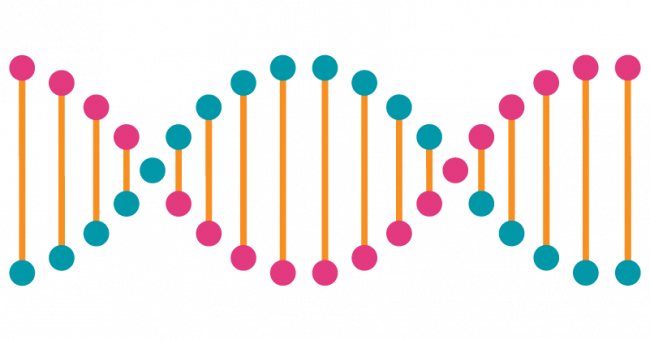 Our investment beliefs
These provide a clear framework for how we help you achieve your clients' goals. They influence our views on markets and provide the foundation for all investment decision making, ensuring a robust and repeatable process that enables us to deal with the broadest range of circumstances. Putting these beliefs into practice is key to delivering results.

Client goals
All of our investment decisions should be made with the aim of helping you achieve your clients' investment goals.

Asset allocation
Investment outcomes will be primarily determined by asset allocation which should be made appropriate for the term of the investment.

Risk management
Underlying risk exposures of an asset allocation should be understood and appropriately managed.

Costs
Costs and charges impact client outcomes and need to be effectively managed.

Evidence
Investment decisions should be evidence based and supported by robust economic rationale.

Simplicity
Investment solutions should be as simple as possible but as complex as necessary to drive the right client outcome.

Responsible investing
We believe that environmental, social and governance (ESG) factors should be considered in manager selection and will adapt our approach and strategy as responsible investing continues to evolve.

Governance and transparency
Good governance adds value and we'll be transparent and accountable in all our actions and communications.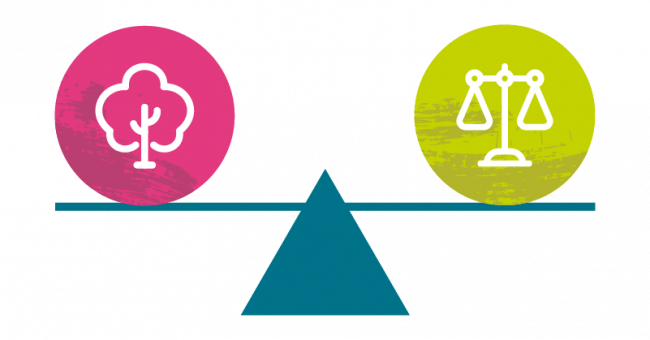 Sustainable investing, it's in our DNA
Sustainable investing is all about understanding the environmental, social and governance (ESG) impact of an investment, as well as the potential for financial return and is core to our overall investment approach for IMX.
We believe that good governance adds value and have created a decision making structure which includes clear responsibilities and accountabilities along with appropriate oversight. Effective governance helps ensure that the creation and management of IMX portfolios is in line with our investment beliefs and investment principles.
Our dedicated IMX team runs the overall proposition and has responsibilty for making investment decisions in accordance with clearly defined authorities, the investment principles and supporting documentation. Hymans Robertson monitor the IMX portfolios on an ongoing basis and recommend asset allocation and fund manager changes.
Our investment committee is responsible for monitoring and reviewing the performance of the model portfolios and the fund managers, any model portfolio changes and general adherence to the investment principles.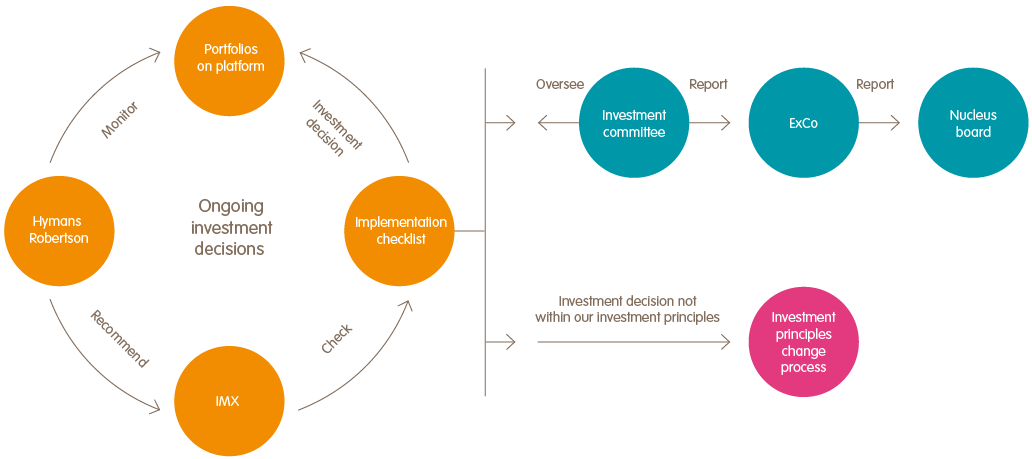 Creating the IMX portfolios
In developing IMX our aim was to provide a set of portfolios for retail clients that are appropriate for a wide range of potential client goals. We've created a truly outcome-led approach by utilising our understanding of clients on our platform and taking a data-led approach. By analysing how different asset allocations behave against a wide range of potential client goals, we can create an optimal portfolio appropriate for your clients' needs.

Step one
Define hypothetical client goals
Informed by the platform data, our first step was to create a subset of over 600 hypothetical client goals representative of your client base. The goals covered a wide range of investment time horizons, cashflow needs, growth targets and client preferences for certainty in outcomes.

Step two
Determine the appropriate portfolio for each goal
Using an economic scenario modeller, we projected over 10,000 portfolios with different asset allocation combinations against each goal. By measuring how each portfolio impacts the likelihood of achieving each goal and the spread of short-term and long-term outcomes, we can understand the most appropriate asset allocation for each of the hypothetical goals.

Step three
Consolidate portfolios
The next step is to understand if the volume of portfolios can be reduced without detriment to the achievement of the hypothetical goals. Our analysis concludes that there is only a marginal benefit to having over 30 portfolios and that the achievement of client outcomes degrades if we reduce the portfolio range too aggressively.

Step four
The final range
The final IMX range is made up of a total of 23 portfolios which we believe can cater for the breadth of your clients' goals - 12 portfolios for clients aiming to grow their investment and 11 portfolios designed for those who need to take withdrawals.
Finding out more
Download our investment principles
This document explores our investment principles, covering our investment approach and the building blocks to constructing IMX portfolios.
Getting in touch
Get in touch if you have any questions...
Past performance is not a reliable guide to future performance. The value of an investment can go down as well as up and may be less than the amount(s) paid in.
Contact us today
Hubspot form settings
Change the portalId and formId numbers in the code below
Portal id: 316077
Form id: 7771599a-52b9-4839-ab7b-f36591079117