Accounts
A complete range of tax-efficient wrappers
The full spectrum of investment accounts that each benefit from being part of one portfolio.
Our range of accounts
We provide our own self invested personal pension allowing you to create retirement planning options to suit your clients' needs
The Nucleus Isa account is a tax-efficient stocks and shares savings account.
The Nucleus General account allows clients to hold unlimited contributions and hold a wide range of assets in one account. The investments within it grow without tax deducted at source.
This is an investment-linked whole of life assurance policy, issued by CASLP Ltd ("CASLP").

The Nucleus Offshore Bond is a tax-efficient savings vehicle provided by RL360.
The Nucleus Jisa account is a stocks and shares Junior Isa, providing a tax-efficient investment solution for children under 18.
The tax treatment of an investment or savings product depends on the individual circumstances of each client and may be subject to change in future.
Past performance is not a reliable guide to future performance, nor a reliable indicator of future results or performance. The value of an investment can go down as well as up, and may be less than the amount(s) paid in.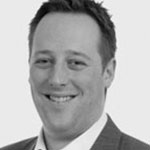 "We were dissatisfied with our current platform and wanted one that does everything – all the tax wrappers, DFM models, open architecture, it's all important. We also wanted a platform that supports advisers and their businesses."
Lee Waters, chief executive, Barwells Wealth