Accounts
A complete range of tax-efficient wrappers
The full spectrum of investment accounts that each benefit from being part of one portfolio.
Our range of accounts
We provide our own self invested personal pension allowing you to create retirement planning options to suit your clients' needs
The Nucleus Isa account is a tax-efficient stocks and shares savings account.
The Nucleus General account allows clients to hold unlimited contributions and hold a wide range of assets in one account. The investments within it grow without tax deducted at source.
This is an investment-linked whole of life assurance policy, issued by Sanlam Life & Pensions UK Limited.
The Nucleus Offshore Bond is a tax-efficient savings vehicle provided by RL360°.
Junior Isa
The Nucleus Jisa account is a stocks and shares Junior Isa, providing a tax-efficient investment solution for children under 18.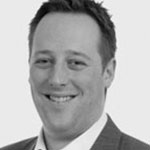 "We were dissatisfied with our current platform and wanted one that does everything – all the tax wrappers, DFM models, open architecture, it's all important. We also wanted a platform that supports advisers and their businesses."
Lee Waters, chief executive, Barwells Wealth
A to Z of tax year end
The tax year end provides a great opportunity for you to review your clients' portfolios and make sure they're making the most of the tax-efficient investment options available to them. Click below to find lots of information on the key opportunities surrounding tax year end, including factsheets, videos and tools.
Get in touch to learn more
To find out more about our range of account wrappers and how we can support you deliver outstanding outcomes for your clients, fill in your details and we'll be in touch.
Hubspot form settings
Change the portalId and formId numbers in the code below
Portal id: 316077
Form id: 226b6307-ba3f-4e86-bd44-4eb63b2bd551