Platform
Designed by advisers, for advisers
Fully independent, open architecture platform with a wide range of tax wrappers and over 6,500 assets.
One platform, one vision, leading technology
The Nucleus wrap allows you to combine, or wrap, all of your clients' investments into a single, manageable online account through a modern, service orientated, open architecture platform. This gives you the freedom to create financial plans to suit each and every client quickly and efficiently.
Intuitive
The Nucleus platform allows you to view your clients portfolios at a glance, allowing instant valuations and variations to holdings to be made. This enables you to manage your client's entire portfolio in line with their financial goals, personal requirements and risk approach.
Powerful
We are used by over 2,000 advisers and trade on average 1.3 million client account deals every month. We transfer funds from over 160 ceding schemes a year. We deliver regular releases to provide enhancements including new features, capabilities and usability improvements.
Fast
The platform can rebalance all of your client accounts, switch funds and model portfolios across your entire client bank from a single screen.
Secure
The platform architecture has multiple levels of network and application security to protect client data and prevent security breaches from hackers. In addition the platform is tested every six months by independent third parties.
client account deals each month
ceding schemes transferred from each year
Narrate
Narrate is our portfolio reporting tool, enabling you provide in-depth information on up to 300+ potential transactions. Narrate harnesses the rich data set of the platform to deliver an intuitive, interactive, customisable set of reports that no other platform offers.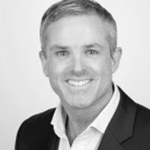 "The people who use the platform are the people who help shape its development, which means the things that get built and added to it are the ones that end users want – not the ones that are nice bells and whistles to attract new advisers."
Huw Jones, director, Proposito Financial Planning
Model portfolios
You can easily set up, change and analyse your own model portfolios. You can also analyse each model portfolio through the integrated analytics tool.
Bulk switching
A huge time saving feature that allows you to make switches across multiple client accounts with just a few clicks.
Rebalancing
You can use this tool to add greater value to your clients by rebalancing their current asset allocation weightings within a model portfolio back to their target asset allocation weighting or to a new asset allocation.
Research
This functionality enables you to check the fund information for assets on the platform. It will show you the latest price, performance for the last year as well as the asset's charging structure. You can also see the fund 'factsheet' which is provided by Financial Express.
Alerts
The alerts functionality is designed to notify you daily, by email whenever an event or transaction has taken place on your client's account. You can modify it to the alerts you want to know about.
Management information
A single click of the MI tab will show you how the assets are distributed at firm level by adviser, asset, client, account type and model portfolio.
Illustrations
We offer a number of different types of illustrations including pre-sales, post-sales, statutory money purchase illustrations, annual reviews and statutory annual reviews.
White labelling
Another of the services we offer is the ability to 'white label' the platform so that it uses your firm's brand, logo and primary colours. This branding will carry all the way through to your client reports on Narrate.
Capital gains calculator
To help you calculate how much your client could owe to HMRC, we've created the capital gains calculator. This tool will help you calculate capital gains or losses on assets held in the Nucleus General and Onshore Bond accounts.
Reports
We make over 24 reports available, offering you a wide range of client data. You can set these reports at adviser or firm level, which allows you to produce a report for a single adviser or a list of all clients for your administrators.
Competitive, transparent pricing
Platform charge
Up to £0.5m0.33%
£0.5 to £1m 0.175%
£1m + 0.05%
Other charges
Offshore bond: Account opening charge of £100 and additional annual charge of 0.15%
Onshore bond: Additional annual charge of 0.10%
Equity dealing: 0.035% transaction charge subject to a minimum of £3.50
There are no:
Initial charges
Fund switching charges
Transfer on or off charges
Drawdown set up charges
Charges for cash withdrawals
Model portfolio charges
Valuation, statement or any other administration charges
Our approach to cash interest
We changed our approach to how we manage interest on platform cash with effect from July 2022. We'll still pay interest on a quarterly basis, but we've updated the way we calculate it.
Historically, we paid all interest earned to your clients, but the rates were very low. We now manage platform cash much more actively with the banks we work with and we're confident this will mean that much higher rates of interest can be secured.
In the short term, while we establish our new treasury function, we expect your clients will earn at least as much interest as we paid earlier in the year. In the near future, we expect to pay much more.
We deposit platform cash with a carefully selected panel of banks. We'll only use banks which are authorised by the Prudential Regulation Authority, regulated by the Financial Conduct Authority and Prudential Regulation Authority, and are covered by the Financial Services Compensation Scheme (FSCS).
The table below shows how we'll share the interest generated on cash with your clients.

Investment choice
We provide an open architecture approach to investment solutions with access to over 6,000 different investment choices including unit trusts, oeics cash, equities, investment trusts, venture capital trusts, gilts, corporate bonds and exchange traded funds.
We regularly add new funds and are happy to consider adding new investments on request as long as we can administer them. Above all, we aim to ensure you can manage your client's portfolio without compromise. With Nucleus there is no one-size-fits-all solution.
We also offer access to over 50 discretionary fund managers (DFMs) through the platform. DFMs run their portfolios directly on the platform and receive an investment management fee directly from the client's cash account.

"Our role is to make advisers' lives better. We do that by creating the technology and operations that enable them to make their businesses more effective – so they can deliver excellent advice and services, now and in the future."
Andrew Smith, chief technology officer
Could we be perfect partners?
We only work with advisers who share our vision. This makes for a pretty dynamic and focused community. If you're a progressive, forward thinking firm and meet the criteria below, we'd love to chat. Just drop your details into the form and one of our team will be in touch to discuss how working with Nucleus can benefit your business.


Do you have between 2 and 50 registered advisers?
Are you directly regulated by the FCA?
Do you have at least £25 million wrappable AUM for your firm?
Do you plan to use the platform as part of your core proposition?
Hubspot form settings
Change the portalId and formId numbers in the code below
Portal id: 316077
Form id: 41928069-4c81-43c8-9c15-0e68462f4024