We accept e-signatures
We're always looking for ways to improve efficiencies while keeping client protection front of mind.
That's why, following the successful expansion of our scanned documents capability, we can now accept electronic signatures for new business and client instructions, making the application process faster and reducing reliance on the postal service. And, our flexible approach means you can use a choice of e-signature software providers.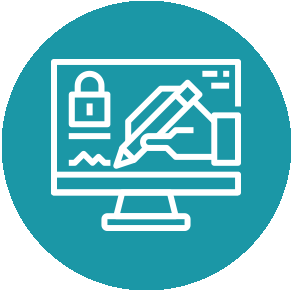 E-signature requirements
Before you submit new business applications with an e-signature, there's a few things you need to know.
Our e-signature requirements document will help you take advantage of our easy-to-use e-signature capability. You'll find information on:
what you need to do to get started

the types of electronic signatures we'll accept

an approved list of e-signature software providers

some additional requirements for bonds

the steps to follow when submitting an instruction with an e-signature

a complete list of our forms where an e-signature can be used.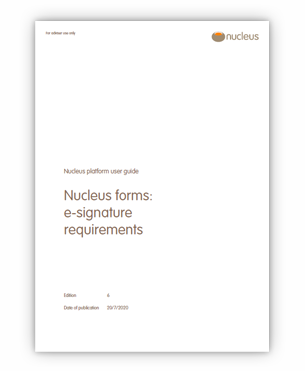 Choosing an e-signature software provider
Investor protection is the top priority when choosing the right e-signature software provider. Our flexible approach means you can choose from the following list of eiDAS approved providers.
*We do not accept e-signatures from Adobe fill and sign
Completion certificates
Also, before you use our new e-signature capability, for added security when you submit an instruction to us, you must also attach the completion certificate or audit history from your e-signature provider. This will include a time and date stamp as well as an audit trail to show us who has signed the document.
All of our preferred e-signature providers offer functionality that means the completion certificate will be automatically included with the e-signed document. It's important this is set up from outset as we can't accept e-signatures that don't have an integrated completion certificate.
All we ask is that you've read and understood our e-signature requirements before you start to submit instructions with e-signatures. Getting in touch with us couldn't be easier
Are you interested in becoming a Nucleus user? Then simply click on the button below and contact one of our regional business development directors who'll be delighted to help. If you're an existing user, just hit the button below and download your regional contact information.