Narrate is our cutting-edge portfolio reporting tool, enabling you to provide highly accurate, in-depth information on up to 300+ potential transactions. Narrate harnesses the rich data set of the Nucleus platform to deliver an intuitive, interactive, customisable set of reports that no other competitor offers. Advisers are now changing the way they carry out their client reviews by using Narrate – why not join them


What can Narrate do?
Narrate allows you to create interactive reports across single or multiple accounts.


Each Narrate report analyses over 12,000 data points each year for an average client.


Narrate provides both a high-level summary and a detailed transactional breakdown of the portfolio.


It will show performance gains made over the time period you choose.
It will provide transactional-based, time-weighted returns of your client's portfolio.


Its money-weighted returns functionality will provide accurate analysis across all the cash flows in the portfolio.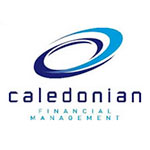 "We're really impressed with this. Nucleus has taken over the other platforms we use now in terms of reporting. The sliding scale, real-time information makes it really easy to use in front of clients. You can also customise reports so if there are some things one adviser likes to include but another adviser doesn't, each template can be set up for each person. We're selling Caledonian as opposed to Nucleus so being able to use our own branding is also fab."
Karen El Karti, director, Caledonian Financial Management
Find out more about how Caledonian has used Narrate by reading the full story.
And there's more…
Narrate will allow you to add a benchmark to the performance graphs with options to choose from a list of indices, create your own index or add a fixed benchmark.
The performance graphs feature a data table displaying cumulative, discrete and annualised returns.
Narrate's portfolio valuation graph allows you to label specific transactions you wish to highlight to your client such as when a re-registration or a buy has taken place.
All the graphs can be included in your client report, along with any commentary you may have and can be presented in PDF in your own branding.
Narrate's templating feature means you can create tailor-made reports for your business and also save specific templates to use across multiple clients.
Narrate also provides dynamic guidance notes that work with each individual report.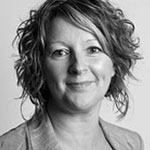 "Informative, user-friendly reporting with the ability to include or exclude information relevant to your specific client – an excellent time saving tool."
Michelle Wilde, partner, Medical Money Management