Transform your customer reporting
Narrate is our cutting-edge portfolio reporting tool, allowing you to provide highly accurate, in-depth information on up to 300+ potential transactions. Narrate harnesses the rich data set of the Nucleus platform to deliver an intuitive, interactive, customisable set of reports.
Comprehensive
Narrate analyses over 12,000 data points each year for a typical client and allows you to present information on over 300 potential transactions.
Interactive
Narrate gives you the ability to present real time information to your clients at their review meetings.
Tailored
Configure your own report templates to suit the needs of your clients and add your commentary and firm branding.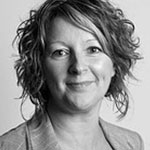 "Informative, user-friendly reporting with the ability to include or exclude information relevant to your specific client - an excellent time saving tool."
Michelle Wilde, partner, Medical Money Management
Benefits and main features of Narrate
Simplified reporting
Improve efficiency and consistency by creating reporting templates for your firm.
Save time
Run detailed, highly accurate reports in minutes, giving you more time to focus on your clients.
Bring reviews to life
Interactive features can really enhance the review meeting process.
Brand and proposition
Fit Narrate seamlessly into your current proposition by using custom templates and implementing your own branding.
"We're really impressed with this. Nucleus has taken over the other platforms we use now in terms of reporting. The sliding scale, real-time information makes it really easy to use in front of clients. You can also customise reports so if there are some things one adviser likes to include but another adviser doesn't, each template can be set up for each person. We're selling Caledonian as opposed to Nucleus so being able to use our own branding is also fab."
Karen El Karti, director, Caledonian Financial Management
X-ray analysis lets you look at the detail of portfolio holdings.
Commentary can be added at the start, throughout and the end of reports.
Create and add benchmarks to compare performance and better demonstrate to clients how their portfolios are performing.
Show performance using both time weighted and money weighted returns.
Huge flexibility over performance and time periods – provide as much information as you need to help your clients.
Getting in touch with us couldn't be easier
Are you interested in becoming a Nucleus user? Then simply click on the button below to contact one of our regional business development directors who'll be delighted to help. If you're an existing user, hit the button below to download your regional contact sheet.