Welcome to Nucleus
The award winning adviser-built wrap platform
Nucleus IMX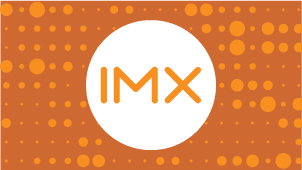 Find out more about IMX, our new managed portfolio service.
Nucleus Go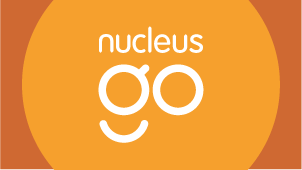 Nucleus Go offers you 24/7 online access to view your portfolios. We've also recently launched our iOS app making it even easier to keep track of your invesments.
Your financial security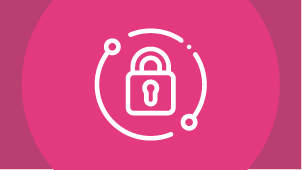 Information on how to keep your financial information and personal details safe.
Who are we?
Nucleus is an award winning online wrap platform, launched in 2006 by a group of seven financial adviser firms who set out to create a platform with a difference. They created a new model, putting the adviser and client at the heart of the process, focusing on a client-aligned approach rather than a product-led one, to develop a platform that was committed to transparency and banishing complexity.
In August 2021 we joined with James Hay to form the Nucleus Financial Platforms group. We're the 5th largest platform group in the UK* and we benefit from scale and the profitability that comes with it. With a strong shareholder behind us, we can continue investing in products, technology, price and service that deliver great value.
*as at November 2021 – Fundscape Q3 Platform Report
What we do
Nucleus allows you to combine all your investments into a single manageable online account. This means you can benefit from one consistent approach across all tax wrappers. And instead of having to keep tabs on different investments in different places, with different statements coming in at different times, you can see how your investments are progressing at a glance.
Control
Your adviser has full online access to manage your account, monitor how your portfolio is performing and make sure it's invested in the right place. Our client site 'Nucleus Go' also allows you to engage digitally with your investments on a user-friendly, mobile-responsive platform.
Transparency
When we set up the business we were clear that transparency would be key to everything we did. There are no hidden charges with Nucleus. All of our fees are fully disclosed up front and you can be assured there will be no surprises along the way.
Choice
We offer an unbiased and extensive choice of investments. There are no one-size-fits-all outcomes on Nucleus. You can choose from over 6,000 different assets including funds, equities, investment trusts, gilts, bonds, fixed term deposits and cash.
The Nucleus Pension account
We provide a flexible self invested personal pension that you can adapt to suit your specific life stage.
​​​​​​​Nucleus Isa account
The Nucleus Isa account is a tax-efficient stocks and shares savings account.
Nucleus General account
The Nucleus General account allows you to hold unlimited contributions and a wide range of assets in one account.


This is an investment-linked whole of life assurance policy, issued by Sanlam Life & Pensions UK Limited.


The Nucleus Offshore Bond is a tax-efficient savings vehicle provided by RL360°.
Nucleus Jisa account
The Nucleus Jisa account is a stocks and shares Junior Isa, providing a tax-efficient investment solution for children under 18.
Please remember, tax rules can change and may affect you depending on your individual circumstances.
Investment returns aren't guaranteed. The value of an investment can go down as well as up and may be less than the amount(s) paid in.
Our charges
Nucleus is completely open – with no hidden charges on accounts or dealing. Our charging structure is simple and transparent and starts from 0.33%, with tiering for large cases to 0.05%. Unlike other wrap platforms, we won't charge you for transferring money, moving into drawdown, or for day-to-day trading of funds.
Members of the UK Platform Group have developed a factsheet to help consumers compare platform charges – the factsheet outlines the types of charges imposed by platforms and the different labels that are used across the industry to describe such charges.
Our approach to cash interest
We changed our approach to how we manage interest on platform cash with effect from July 2022. We'll still pay interest on a quarterly basis, but we've updated the way we calculate it.
Historically, we paid all interest earned to you, but the rates were very low. We now manage platform cash much more actively with the banks we work with and we're confident this will mean that much higher rates of interest can be secured.
In the short term, while we establish our new treasury function, we expect you will earn at least as much interest as we paid earlier in the year. In the near future, we expect to pay much more.
We deposit platform cash with a carefully selected panel of banks. We'll only use banks which are authorised by the Prudential Regulation Authority, regulated by the Financial Conduct Authority and Prudential Regulation Authority, and are covered by the Financial Services Compensation Scheme (FSCS). Further information on how we managed your cash interest can be found here.
The table below shows how we'll share the interest generated on cash with you.

A bit more about us
How we started
Nucleus was created in 2006 by a group of seven financial adviser firms who saw that pensions and investment products weren't as flexible as they could be. They created an independent platform that allows your adviser to choose from a wide range of assets instead a narrow choice of inhouse funds. This means that rather than a 'one-size-fits-all' approach, your adviser can create a truly personal financial plan that suits you now, and in the future.
Your security
We are authorised and regulated by the Financial Conduct Authority (FCA). In line with the FCA's rules, we hold your assets in separate accounts and investments. This means they're completely independent from Nucleus and therefore protected from anything that might happen to us as a company. Your online account is also completely secure. We'll never send you emails asking for confidential information such as your password.
Some of our awards...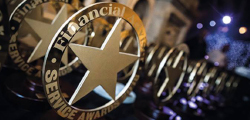 5-star service - Financial Adviser Service Awards 2019, 2020 and 2021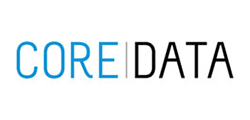 CoreData best medium-sized platform 2012, 2013, 2014, 2015, 2016, 2017, 2018, 2019 and 2020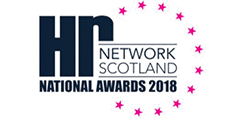 Best employer/workplace of the year, Employee engagement of the year – HR Network Scotland Awards 2018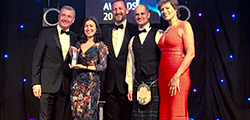 Platform of the year - Schroders UK Platform Awards 2016, 2017, 2018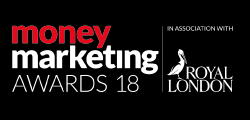 Best Platform, best platform innovation – Money Marketing Awards 2018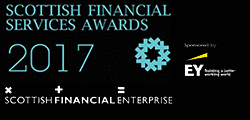 Scottish Financial Services Award 2017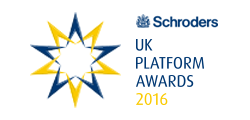 Leading innovation and best investment management platform – Schroders UK Platform Awards 2016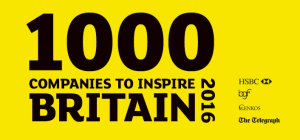 1,000 companies to inspire Britain 2015, 2014 and 2013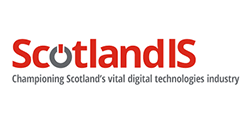 Best financial services product/service – DigiTech awards 2014, 2015, 2016 and 2017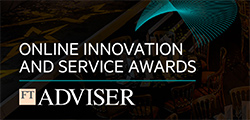 Awarded 5 stars in the 2016 FT Adviser Online Service awards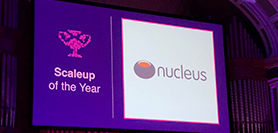 Scaleup of the year 2018 - Scottish Tech Startup Awards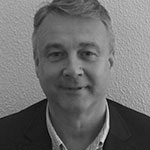 "This is unbelievable customer service. I cannot thank you enough! Regards from one very happy customer. Great job."
Andy Eggleston, Nucleus client
Find out more
Your adviser is the best person to ask for more information about Nucleus, but of course you can also talk to us too. We're around from Monday-Friday from 8.30am-5.30pm, but if you leave a message outside these hours we'll get straight back to you. Please phone us on 0131 226 9800.


Chat with us on social media
We can be pretty opinionated about the industry, so it's fair to say we're excitable members of the Twitterati. Join the conversation! Even if you'd prefer to listen, Twitter is a great place to find out first hand what we're up to – follow us @Nucleuswrap.
If Twitter were a bubbly pre-teen then our LinkedIn page could be its sensible uncle. We don't want uncle to miss out though, so we post there too. Whether it's content from illuminate online, or industry issues that we'd like to get your opinion on.
We're not camera shy at Nucleus! Whether it's giving you the lowdown on the latest pensions changes, sharing highlights of our events, or to let job seekers find out more about upcoming vacancies. Take a look at Nucleus on film, but remember, the camera adds 10 pounds!
Words are all very well but sometimes a nicely filtered picture can paint a thousand of them. If you track us down on Instagram you'll get a more in-depth look at our latest events, our current white paper release, and what we're doing to raise money for our charity partner.