Today's great consumer brands, the likes of Apple and Starbucks, have achieved something remarkable.
They have managed to shift their focus from products to customers, and have secured a significant, long-term competitive advantage in doing so.
Their secret? They get personal, and connect at a human level. These big brands and others like them create fierce brand loyalty, sparking true fans who willingly refer them to friends and family.
As former CMO of $14bn advisory firm Sheridan Road Financial, host of 'Women Rocking Wall Street' podcast and expert in financial services marketing, Sheri understands what's needed to elevate your business above that of your peers, generating growth and client referrals along the way. She'll discuss how you can build a competitive proposition and plan for ever more impactful client relationships. More about Sheri – president, ShoeFitts Marketing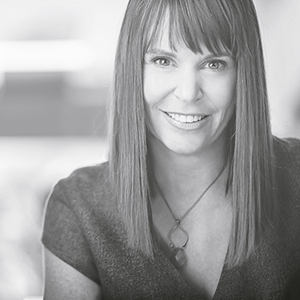 Sheri Fitts is an expert in digital leadership and brand influence. She's helped thousands of advisers and industry influencers break through barriers to shift their message, create more meaningful connections, improve sales performance, and scale their digital leadership.
With more than 25 years of experience, Sheri Fitts, has twice been named one of the most influential people in the US Defined Contribution industry by 401kwire.com. She has received awards and recognition from the Plan Sponsor Council of America, Pension and Investments, National Association of Government Defined Contribution Administrators, and the International Association of Business Communicators.
Sheri is known as a "marketing and branding ninja" and "social media guru" and has been invited to speak about marketing, branding and social media at countless financial adviser and industry meetings. She authored many articles, a book, and has been quoted in numerous publications.
Sheri is a digital native and innovator. As an example she:
Sent her first email newsletter in 1998; coded her first website in 2000
Has a Twitter community of 50,000+ followers and a LinkedIn network of more than 5,000 firstdegree connections
Hosts a podcast, Women Rocking Wall Street, dedicated to increasing the number of women working – and leading – in financial services
Authored, Deconstructing Digital: Simple ways to connect with your next-generation financial clients
Last year we've changed location and will be at Principal Manchester.

Principal Manchester
Oxford Street, Manchester M60 7HA