Welcome to
Illuminate News
I'm delighted to announce the launch of the Nucleus UK Retirement Confidence Index. We firmly believe in the value of planning and advice, which is why we've invested in this study.
The report looks at the relationship between retirement confidence, planning and advice. We asked the central question "How confident are you that you'll have enough money to live comfortably for the rest of your life?". And the results are thought-provoking.
This is the first study of its kind in the UK and you can find more information about this report on the business updates section.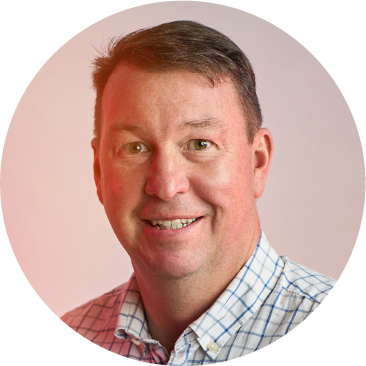 Like most of the industry, one of our key areas of focus over the Summer was the 31 July Consumer Duty deadline. However just because that date has passed, it doesn't mean our focus has stopped.
We believe the Consumer Duty principles align with our purpose of helping you make your clients' retirement more rewarding – the ultimate great customer outcome. And so we're already working towards the next deadline of 31 July 2024 for products closed to new business.
Many of our recent service and product improvements are based on feedback, directly from a number of our users and also from testing with end-customers.
We've rolled out improved versions of our key customer facing documents, featuring layout changes that make it easier for your clients to understand the detail of our products.
And we've just launched our Nucleus Cares customer site. This is a useful guide for vulnerable customers, giving them help and guidance during the times they may need it most. You can find out more on the next tab.
You might remember last year we introduced the Nucleus Foundation, our philanthropic arm. We're delighted to now announce our first sponsored partnership.
We've partnered with The Verve Foundation to help 10 women achieve their Level 4 CII Diploma in regulated financial planning. This strongly aligns with one of the foundation's aims of encouraging more women into financial advice careers. I can't wait to see how they get on. You can read all about this great initiative here.
I'm personally very proud that we're able to use our new scale to not only invest in our platform products, the service we provide and in reducing the price your clients pay, but also to contribute towards the wider community and development of the sector. I'm looking forward to being able to confirm more initiatives like this soon…
Richard Rowney
Chief Executive Officer
In this issue of
Illuminate News...
Launching the Nucleus UK Retirement Confidence Index
Over the last couple of years we've spent time exploring what we're all about - our purpose - help make retirement more rewarding. With the added complexity of these uncertain times - wobbly markets, high inflation and high interest rates, fuelling the cost-of-living crisis - it's more important than ever for people to feel confident about their financial future.
To help us understand how people feel and what influences their decisions, we partnered with the Lang Cat and YouGov to survey over 2,200 people over the age of 50 to measure their confidence in their retirement.
In a wide-ranging study, we asked the central question "How confident are you that you'll have enough money to live comfortably for the rest of your life?".
From the results, we can see for the first time the real impact of a range of factors on how UK adults aged 50 and above feel about their financial future in retirement.
The inaugural Nucleus UK Retirement Confidence Index is 6.9 out of 10, with a negative outlook and the high-level results are showing:
Financial planning drives considerable influence on retirement confidence.
49% of people aged over 50 don't have a detailed retirement plan.
Only 16% of UK adults are 'totally confident' they have enough money to retire in comfort.
Those without a detailed plan have the lowest confidence (4.6).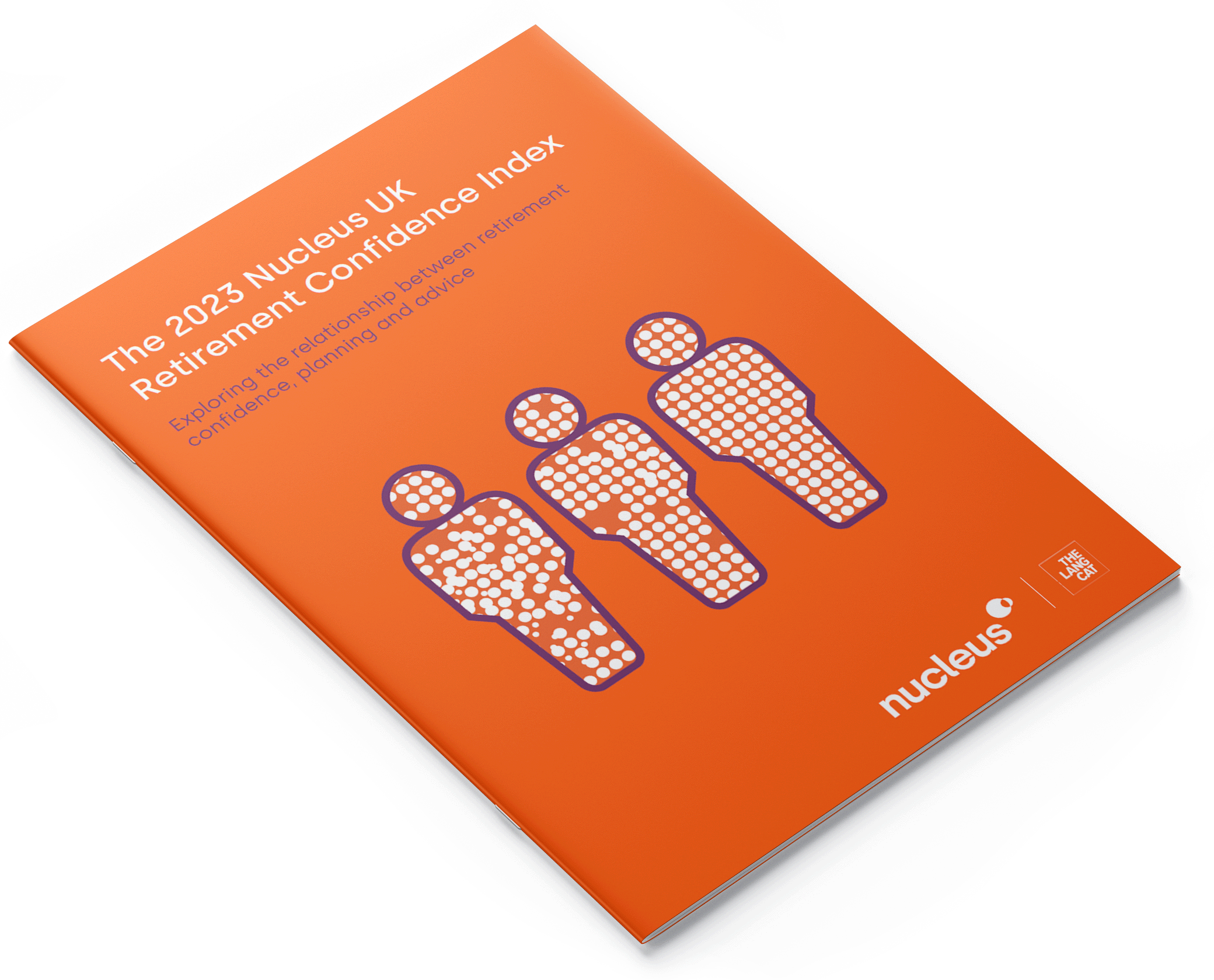 These results will help us to champion the value of financial planning and further demonstrates our 100% commitment to supporting advisers.
You can watch a video summary of the results with Andrew Tully our Technical Services Director and download a copy of the report here. We hope you may be able to use some of the key themes with your clients to help reinforce the importance of planning and advice.


Our £80bn scale and financial security give your clients reassurance
Our acquisition of the Curtis Banks Group is complete and we're now an £80bn adviser platform and product group.
This means we help around 5,000 firms make retirement more rewarding for almost 250,000 customers. We're proud to be trusted to look after £80bn of your clients' money and our financial strength should give you and your clients reassurance that we're here for the long term.
We've always said that one of the big benefits of scale is that it generates the profit to invest in the things that matter most to you. We've already invested £20m across both the James Hay and Nucleus platforms to improve the support we provide to you and your clients. We know this is making a difference and as we grow, you can expect this to continue.
There won't be any immediate change for you as both companies will continue to operate independently for the moment. We'll keep you up to date on our progress as we welcome Curtis Banks to our growing group.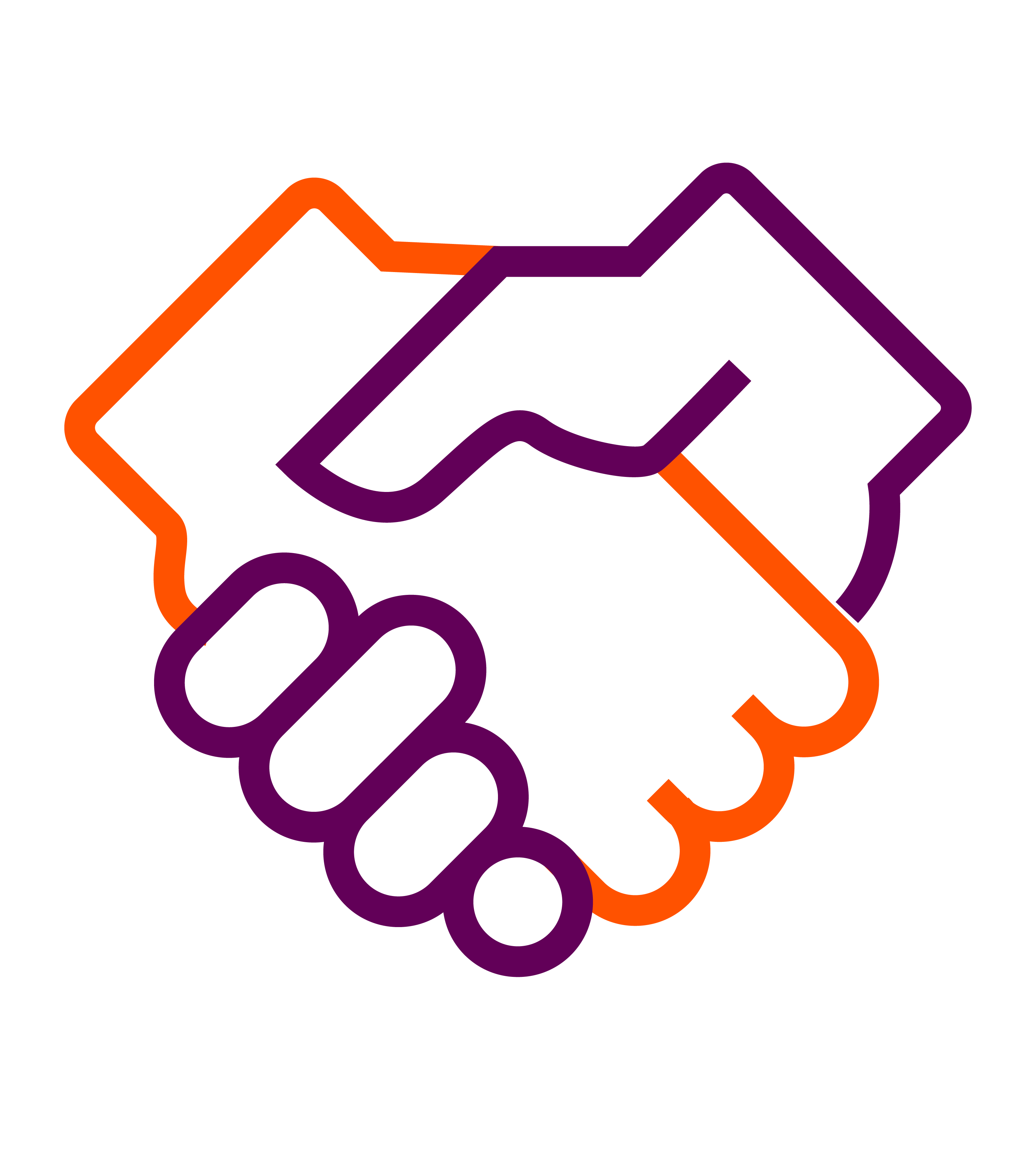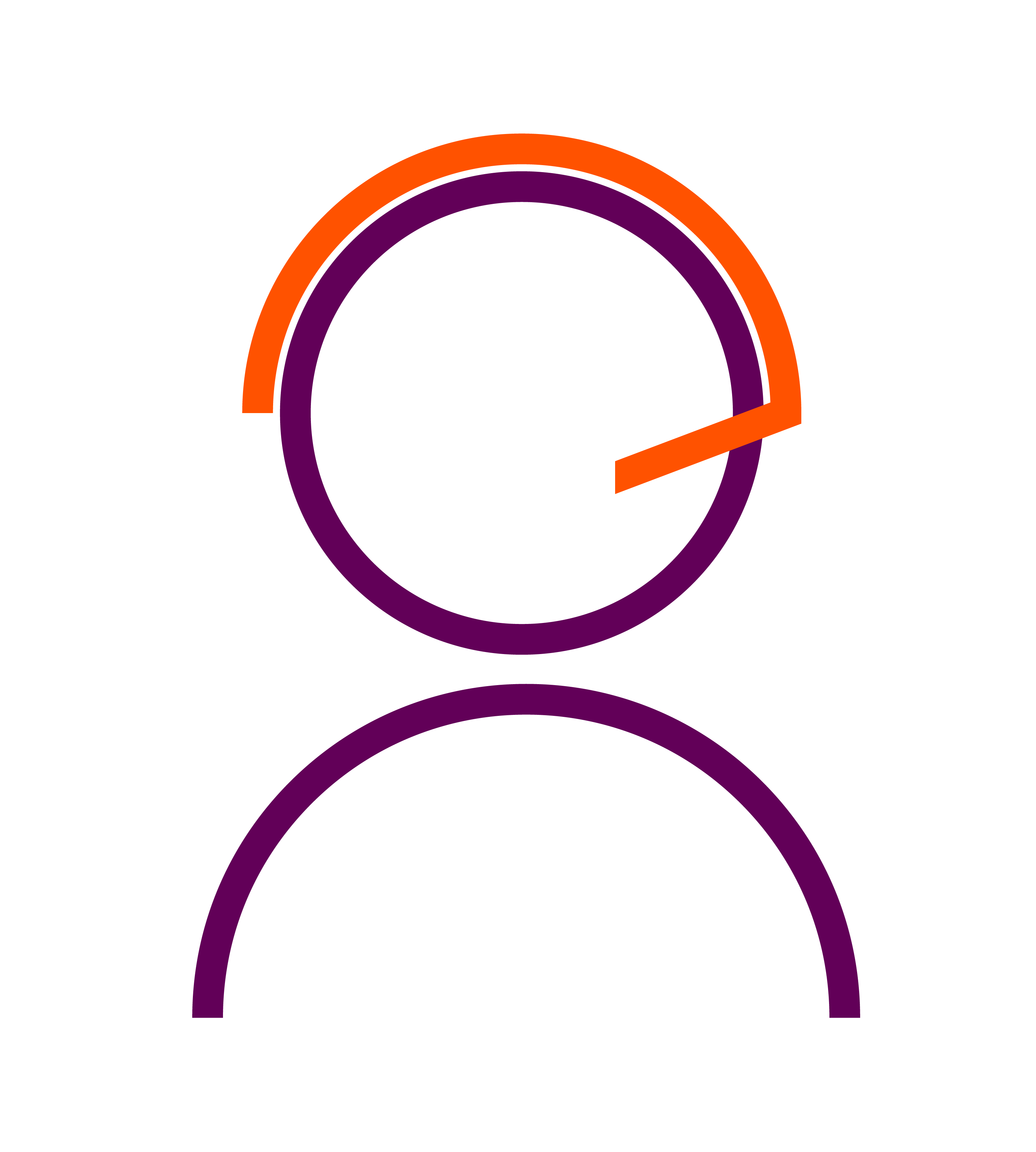 Extra help when your clients need it most
Your clients will sometimes experience a life event that means they need extra support. Whether that's poor physical or mental health, losing a job, divorce, being a victim of fraud or feeling anxious about money.
You'll always be there for them, but we can also help. Our Nucleus cares page is a valuable resource to help customers understand what help exists when they need it. It provides details on how to get documents in a different format like larger print or braille, setting up a Power of Attorney and links to organisations with specialist support including bereavement, Alzheimer's and blindness.

We're working on a similar page for advisers to help you even better support your vulnerable clients in their time of need.
If you want to discuss how we can help, please get in touch.


Andrew Tully appointed as Technical Services Director
We're delighted to welcome Andrew Tully as our new Technical Services Director.
Andrew will be responsible for the analysis and interpretation of regulation, legislation and taxation issues. He'll lead the TSU team of experts who help advisers resolve technical issues and challenges, which ultimately delivers better outcomes for customers.
Andrew will take over from Neil MacGillivray who is retiring at the end of the year after a long and successful career with the group. We wish Neil all the very best for the next chapter in his life.


Nucleus Foundation and the Verve Foundation join forces to increase diversity
The Nucleus Foundation has partnered with the Verve Foundation to help and support 10 women in achieving their Level 4 CII Diploma in regulated financial planning.
The grant from the Nucleus Foundation means this is the first time the We Are Change programme has been specifically targeted at women.
Encouraging women into financial services is one of the key areas of focus for the Nucleus Foundation. According to the most recent data from the FCA (Financial Conduct Authority) only 16% of regulated financial advisers in the UK are women. We're committed to helping to increase diversity in the sector.
Trustpilot - help us shape your future platform
We welcome user feedback to help us improve the products and services we offer. And we're always looking for ways to gather this.
We'd appreciate if you could take a few minutes to let us know how we're doing on Trustpilot and help shape the future of our platforms. Reviews can help your clients feel confident about your choice of platform. 
Thank you to those who have already rated us.  Your Trustpilot feedback has given us an important insight into how we can provide better outcomes for our customers, and we've made the following improvements:
Additional vulnerable customer training and systems to improve our support for customers who need it most.
We're reviewing our new firm onboarding process, making a great first experience for advisers.
Trustpilot asks you to review our products and services overall so if you've any specific issues, please speak to your usual contact who'll be able to help.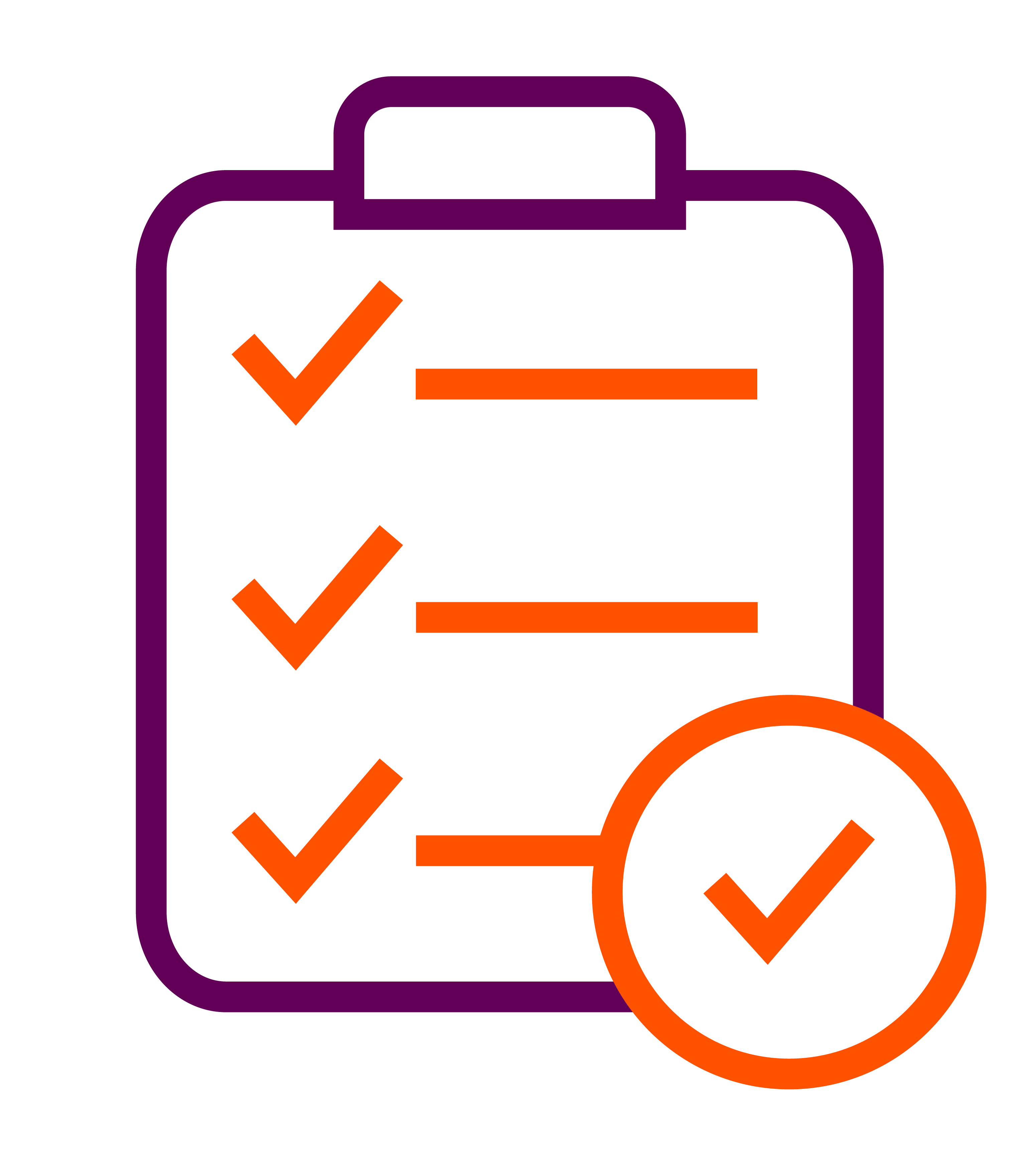 SMPI change to help boost investors' confidence
A regulatory change to the Statutory Money Purchase Illustration (SMPI) came into force on Sunday 1 October. The new legislation aims to boost investors' confidence because their pension projections will be more transparent, consistent and reliable.
The change introduced a new volatility calculation to standardise the accumulation rate assumptions and improve the consistency in pension projections.
For Nucleus Wrap, click here for more details.
For James Hay, click here for more details.
The future state pension system
Andrew Tully, Technical Services Director at Nucleus, explains the impact of the recent inflation figures on triple lock calculations for state pensions from April 2024.
"Like many people we believe that the triple lock is not sustainable over the long term. We need a sensible discussion around the future of our state pension system as a whole."

Andrew Tully, Technical Services Director, Nucleus
​​​​​​​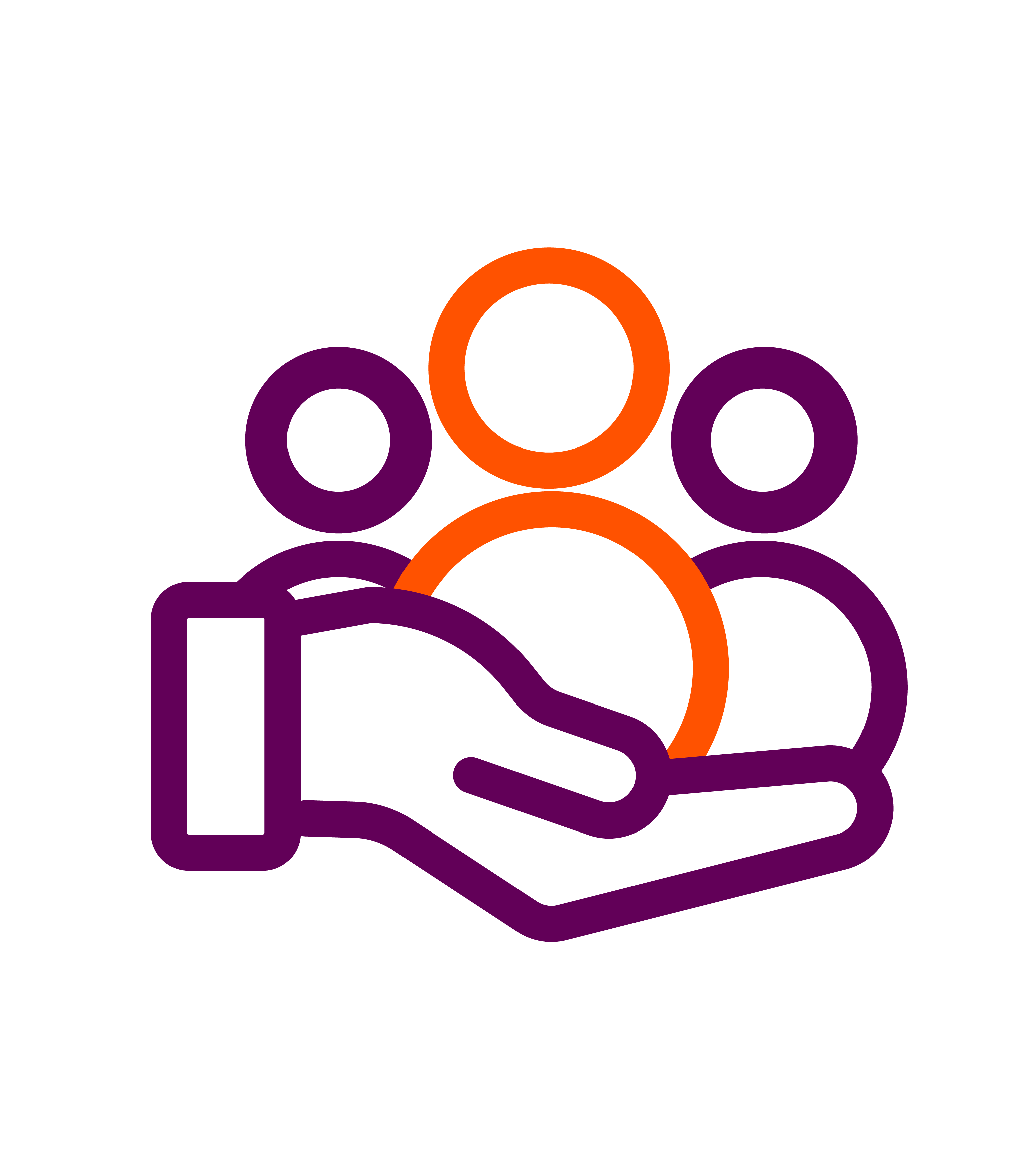 Consumer Duty - improvements your clients will experience
Although the 31 July deadline has passed for Consumer Duty, our work to make sure we're providing great customer outcomes continues.
As part of the work we did in the first phase of Consumer Duty we've started rolling out updated versions of our key customer facing collateral. This features improvements to the look, feel and structure, designed to improve client understanding and engagement with their products.
What else are we doing?
Following on from our initial fair value assessments, we're now putting our findings into practice by looking at extra ways we can go above and beyond in the service we deliver to you and your clients.
This includes additional training, updating our literature and streamlining processes to make sure we're getting things right first time - saving you valuable time and effort.
Celebrating our culture, visions and values
We're delighted to have received the Best employee voice programme award from the 2023 Institute of Internal Communications (IoIC) awards. This celebrates our culture and is a recognition of the work we've done in creating our visions and values.
This award felt particularly special as our culture is something we pride ourselves on and the judges commented "they could clearly hear the voice of our employees". Living and breathing our values every day ensures we're all aligned to delivering the best service we can to you and your clients.
Sharing the benefits of active cash management
As you know, we've been paying interest on cash balances since August.
The rate was 2.43% in October and you can see how the rates paid to your clients have been improving here.
The way we manage platform cash also provides a range of benefits and protections for you and your clients:
Significantly increased FSCS protection through our panel of nine carefully-selected partners (more than any other retail adviser platform).
All the banks we currently work with are rated at least an

A

from the leading credit agencies Fitch, Moody's or Standard & Poor's.

For investment-style returns on non-transactional cash, we provide a range of flexible, longer-term options, one of which is our expanded cash panel with Bondsmith.
And our expanding range of cash investment options also includes gilts and cash funds.
Find out here, how more of your clients can take advantage through a far wider range of competitive fixed term deposit and notice accounts from leading banks and building societies.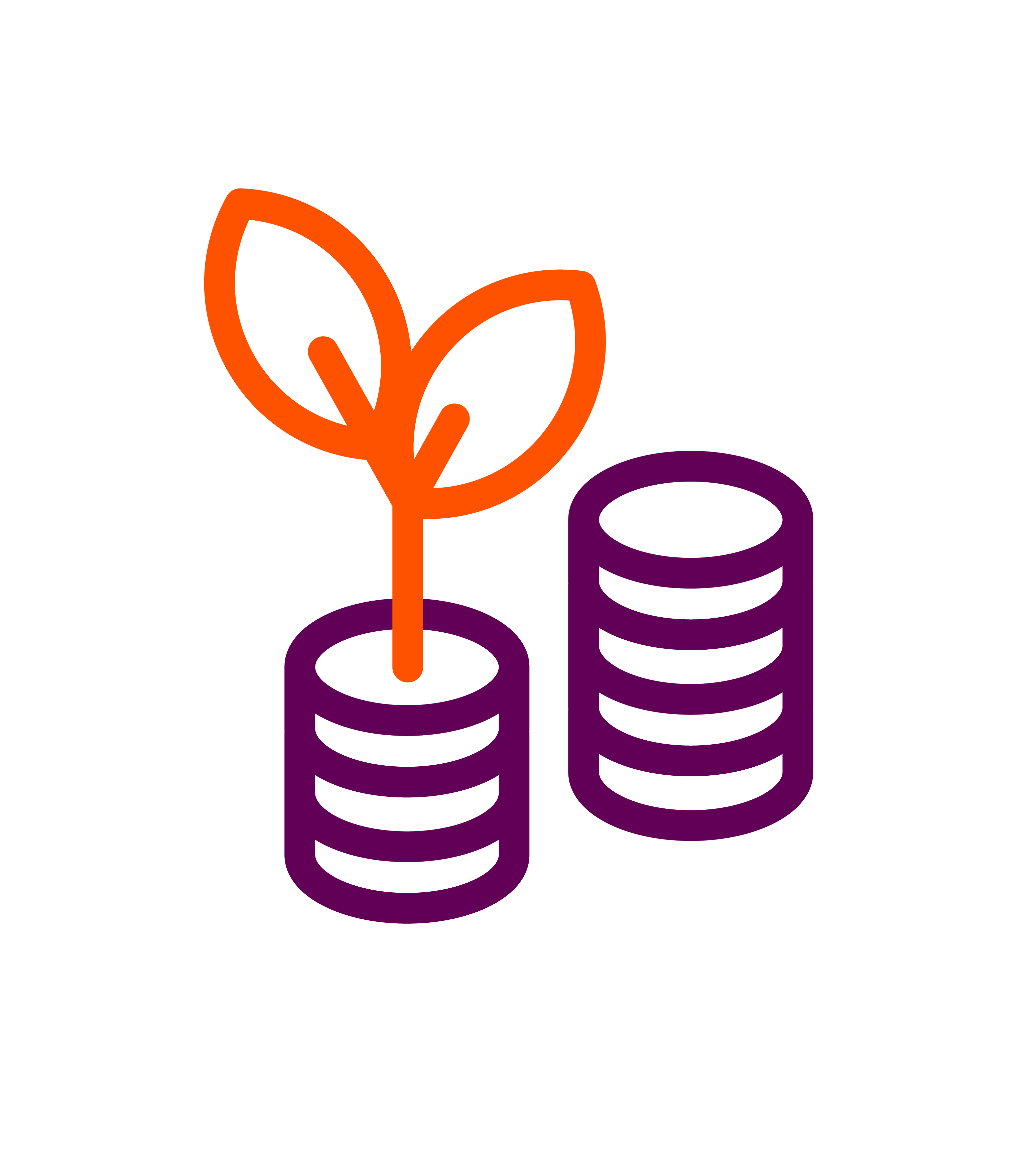 Efficiently onboard new clients with Origo UniPass
We recently went live with Origo UniPass - a letter of authority service to help you onboard new clients, speed up processes and cut down on costs.
We've started to see requests come through as well as feedback. If you've had a chance to use it yourself, we believe it should be saving you time and money by avoiding having to post us any documentation.
If you still haven't signed up, the team at Origo are on hand to help get the most out of the portal or you can contact your Business Development Manager.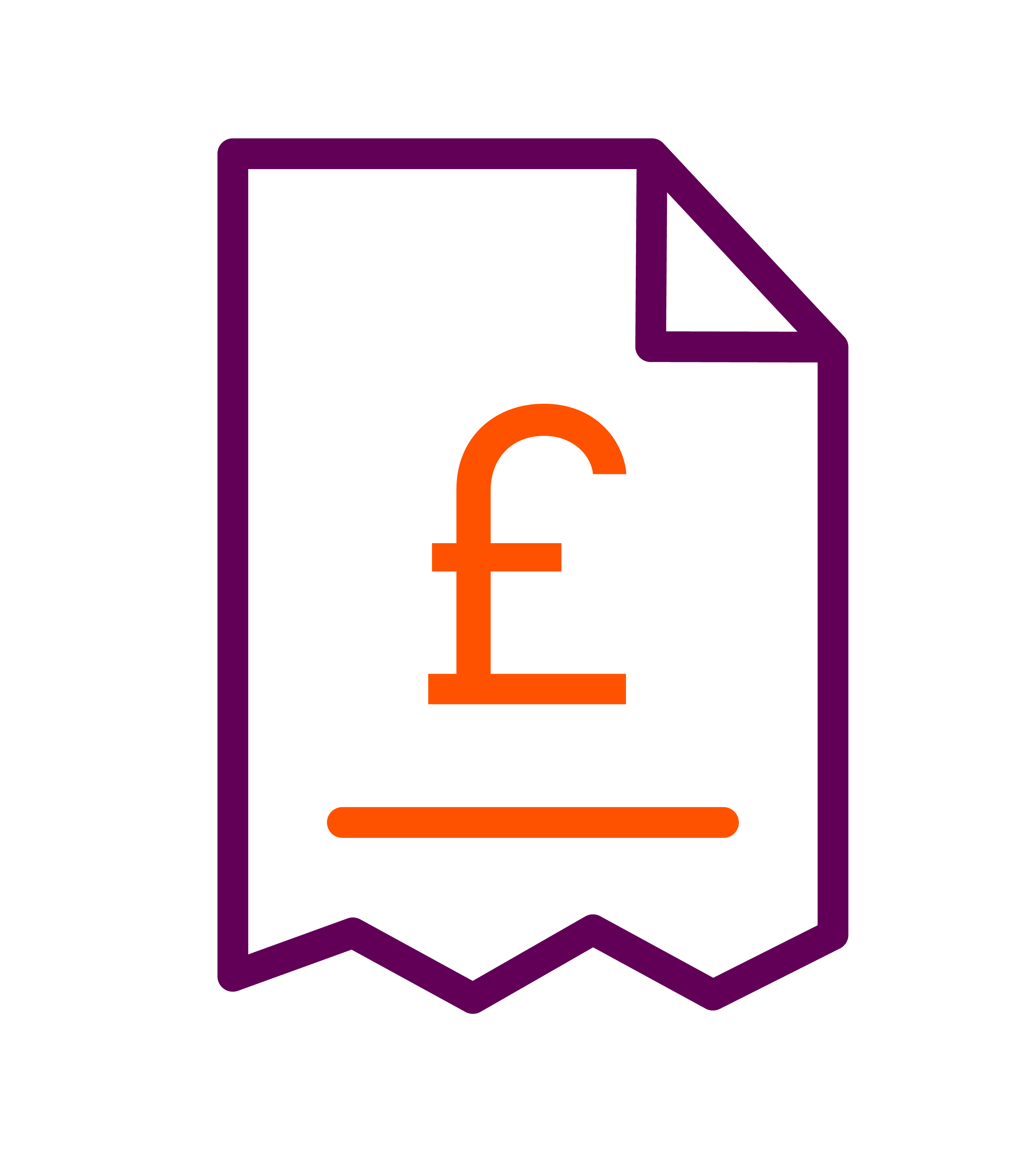 Using our scale to reduce the price your clients pay
Later this year, we're cutting our prices for those holding over £200k on our platform. The new charging tier will see investments between £200k and £500k being reduced from 33bps to 30bps, for your clients on our standard charging terms.
This price reduction follows last year's price cut and the commitment we made to use our scale to invest in the platform, the service we provide and the price your clients pay.
Unlike volatile interest rates, this permanent price reduction should help with future planning for your clients.
We'll write to you and your clients with all the details shortly, but if you have any immediate questions, please get in touch with your usual Nucleus contact.
New With Profits Growth fund added to expand investment choice
We've partnered with Wesleyan to offer access to the Wesleyan With Profits Growth fund through Nucleus Wrap.
By accessing the fund, you benefit from daily pricing, daily smoothing and daily trading, providing a transparency and flexibility not previously associated with With Profits funds.
You can find out more on our website, view the full press release or feel free to contact your Business Development Manager for more information.
Nucleus Go (Go)
Go is our online tool which gives your clients total visibility of their investment portfolios – wherever and whenever they want. It enables your clients to view valuations, track performance, and download documents.
Allowing your clients this access can help free up your time and improve efficiencies in your business.
Go's adviser view allows you to see everything your client sees. We can also incorporate your firm's branding to provide a consistent client experience.
Nucleus Go has been short-listed in The MoneyAge Awards, Technology Provider of the Year category – a testament to its innovation, and our focus on offering more than the status-quo.
To find out how your clients can access Go, head over to our web page.


Enhanced phased drawdown functionality
Having listened to your feedback, we've enhanced our phased drawdown proposition by giving you the option to suspend an instruction. This means you'll be able to go back in and re-instate the instruction at a time convenient to you.
For more information on how this works, please check out page nine of the phased drawdown user guide.
You said, we did
How we're investing in improvements specifically from your feedback.
You were having difficulty finding the DFM client authority schedule 1 form.
Moved where the form is located on the platform library - from general documents to pre-sale, making it easier to find when onboarding a client.
There's a risk of top up money being applied to the wrong pending commitment on client accounts.
Cancelled pending lump sum commitments that were keyed onto the platform before 30 September 2022. This eliminates the risk of funds being invested incorrectly.
The form to add new users within a firm was not as simple as it could be.
Created a new form, available on the platform library, to make it easier to add new users.
Updated the form here so please forward to clients ahead of payments coming to us.
Simplify the ISA transfer form on the platform library.
Amended the section around partial and full transfers to make it clearer when completing the form.
Client's income payments can be delayed due to the need for manual disinvestments.
We've improved our internal reporting to ensure manual sales are keyed earlier in the income cycle to prevent any delays. This guide has further information on preventing delays.
Personalised platform due diligence report builder
We understand that evidencing the suitability of platforms can be a time-consuming and resource-heavy task.
To help with this, we've updated our interactive due diligence reporting tool. This lets you generate a personalised and downloadable report based on the questions you're most interested in for your client segments.


Would you like to help us improve Narrate?
We're looking at how we can improve Narrate, our reporting tool. And the best way for us to do that is with your help.
If you'd like to sign up for our research sessions and help make Narrate the best it can be, you can register below. The monthly sessions only last around 30 minutes.
In exhange for your views and time, we'll make a donation on your behalf to one of our partner charities.
Sign up for the Narrate research sessions now.
Cash interest rates
We paid your clients 2.82% for Q3, up from 2.34% in Q2.

The way we manage platform cash also provides a range of benefits and protections for you and your clients.
Significantly increases FSCS protection through our panel of nine carefully-selected banking partners (more than any other retail adviser platform).
All the banks we currently work with are rated at least

A

from the leading credit agencies Fitch, Moody's or Standard & Poor's.

Our cash interest rates are regularly disclosed and fully transparent on our website.


Illuminate Live - strategies and tactics to help you even better serve your clients
During September and October, we took our Illuminate Live events on the road to Manchester, London, Bristol, Southampton, Edinburgh and Birmingham.
At these face-to-face events, we brought our in-house technical experts and leading industry speakers together to provide advisers with knowledge and insight.

For those unable to attend the face to face events, we've been offering virtual sessions of the same content. Three have already taken place but recordings are available to watch on demand and you can catch the last session live on Wednesday 20 November. You can register for both the recorded and live sessions below.
Speakers and dates
On-demand topics
The Finance (No 2) Act and its opportunities
– Ian Linden

Now to preserve wealth and future income
– Neil MacGillivray

How to forge ahead
– Nick Elston
Virtual event
F
inesse your first meeting
– Melissa Kidd
Wednesday 22 November, 10am