Techlink
Trusts and taxation support from Technical Connection
Techlink is an online knowledge management platform providing information on, and interpretation of personal and corporate tax, pensions, trusts, investments, protection, and investment taxation. Provided by renowned sector support business, Technical Connection, we're pleased to offer Techlink free of charge exclusively for Nucleus users so that you can add even more value to the services you offer your clients.
Your Techlink access will incorporate the following
Techlink Professional
You will have access to a regularly updated library and daily bulletin service providing information and insight on all aspects of taxation, pensions, trusts and the financial planning process. All of your time spent on Techlink is automatically tracked and recorded as accredited CPD. You will also have access to Techlink's tax wrapper selector tool.

Techlink Communicator
Access to content for:-
client emails targeted at investors, business owners, employees, estate planners and retirees
professional connections – solicitors and accountants
quarterly client and professional connections newsletters.
The Techlink services available from Technical Connection are constantly reviewed and monitored so you can be confident that the information is complete and thoroughly up-to-date. Technical Connection supplies the Techlink services to your business (having no direct contact with consumers) and is not authorised to give investment advice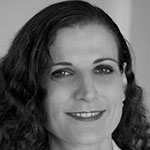 "Techlink is consistent, thorough and we know we can rely on it. It's an unrivalled encyclopaedia for financial planners. The wrapper comparison tool is invaluable, the way you can easily record time spent on the site for CPD and the testing facility are great time savers. The email updates alerting to you what has changed are a brilliant help. Techlink also helps settle internal differences of opinion on rulings coming from HMRC etc."
Marta de Gouveia, Addidi Wealth

Producing some of the best product technical support in the industry. Our fully equipped, top of the range technical studio mixes all pensions, taxation, trusts and investments information perfectly.
Our skilled product technicians have over 65 years' experience, giving you the expertise you want, first time around.